CUSTOMIZE YOUR HANGOVER SMARTSKIN NOW 
€ 24.90 - Special Resin Smartskin *
€ 19.90 - Special Textile Samrtskin *
You want to personalize your SmartSkin with your own image or make a beautiful and original gift to someone special, today you can do it!
To proceed, simply enter your text and / or desired image in the product form, save your customized product and then add it to the cart.
Images must not exceed 15x15 cm (1500px).
For larger files, please send us an email via the contact page or at myskin@hangoversmartskin.com
Provide your contacts

Attach the image you would like on your SmartSkin
Our graphic staff will quickly proceed to run a sample mockup of your customized SmartSkin.
We will send you a graphic test by e-mail as soon as possible so that you are completely satisfied.
The package includes two Hangover skins:
Smartskin for your Iqos Device
SmartSkin for Iqos contains 2 skins to cover the 2 parts of your device (front / back)
Smartskin for your Smartphone
SmartSkin for smartphone contains a personalized Selfie Smartskin, the other the personalized SupportSkin useful for use in the car or wherever you want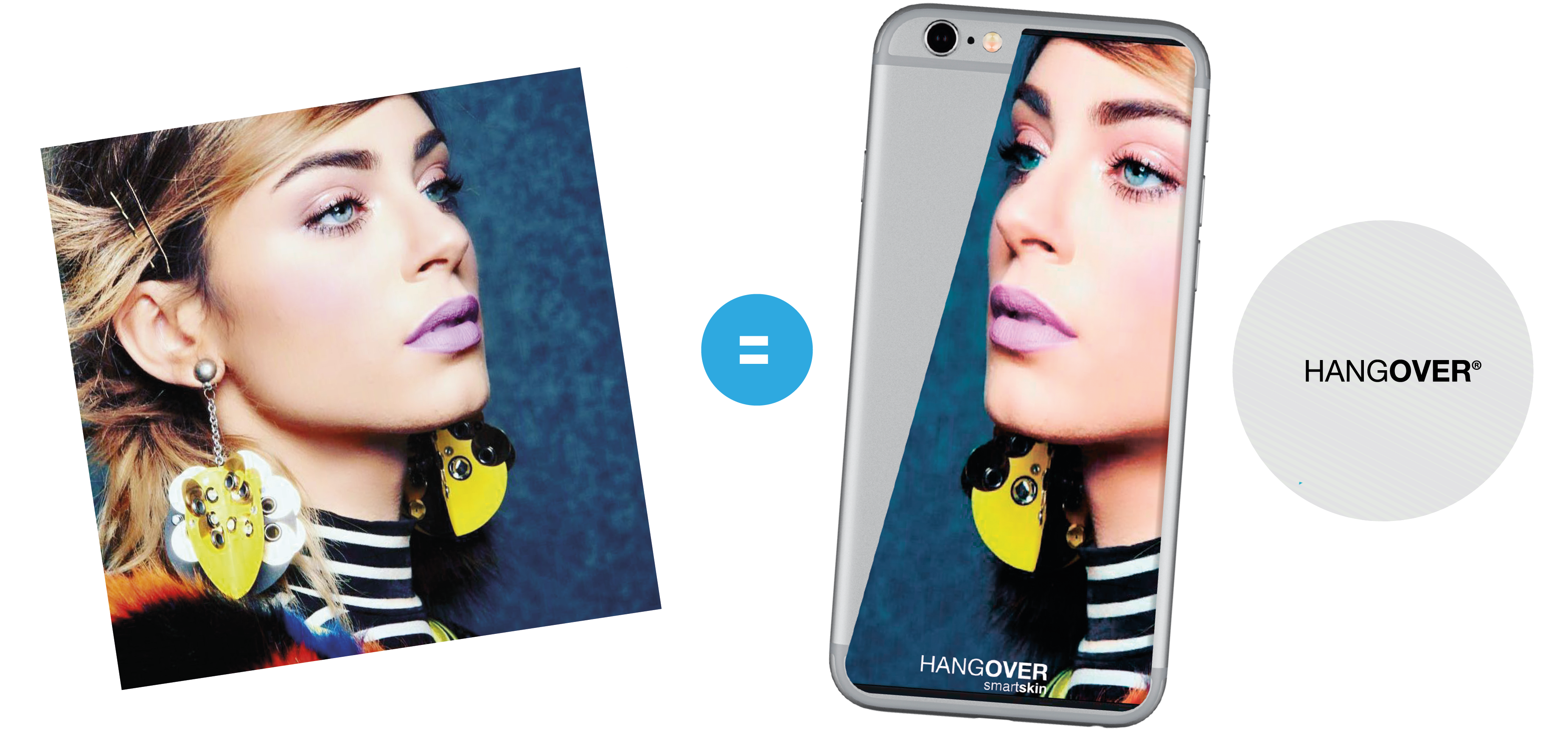 * The costs shown are inclusive of VAT net of shipping costs.
The personalized Hangover skin is delivered within 14 working days from the date of payment;
This time is necessary due to the peculiarity of the process for the creation of the skin. *
WARNINGS The images and drawings must have at least a definition equal to 300 dpi to guarantee a high graphic quality of the Hangover skin. In the case of lower quality images, DEG SRLS, depository of the HANGOVER brand, is not responsible for the graphic quality of the result.